Actually Has The Power Of A 1″ Drive Air Impact..!
Easy manual removal and closing to jammed lug nuts on the wheels. Saves a considerable amount of time. It provides 60 times the force to tighten/open the nuts.
Extremely safe method of opening nuts than wrenches like 4- way wrench, 2 way wrench etc
Considerably saves technicians from fatigue for manually opening the wheel nuts specially in case of jammed nuts.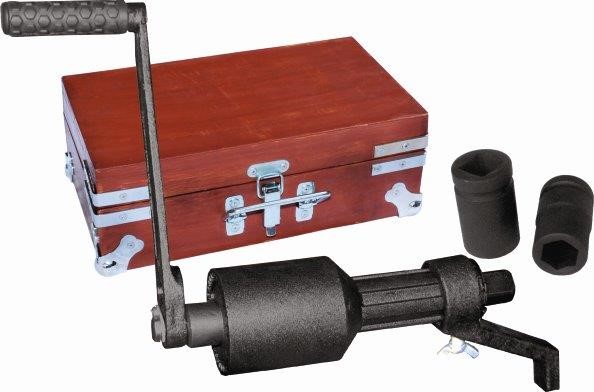 Must Have
Must have for fleets to carry on vehicle to open the nuts during journey.
Must have for workshops where connection for Pneumatic wrenches not possible.
For more enquiries about Manual Wheel Wrench or other Sarv Accessories and Automotive Service Equipment, Kindly write to us at info@garageequipments.com or visit our website www.garageequipments.com