Timely Wheel Alignment is extremely important to avoid road accidents and unwanted tire wear. A good Alignment Machine helps you correctly detect the variations in the alignment angles of the vehicles such as Total Toe, Caster , Camber , King Pin etc
Like any good alignment machine, you need sturdy & durable accessories to support it in order to get the best possible readings with minimum variation.
Sarv is your STOP! Buy your Wheel Alignment Machine Accessories from us that go with majority of Wheel Alignment Machines around the world and reward your customers with correct wheel alignment readings! ????
Break Pedal Depressors:
Used for depressing the break pedal of the vehicle in order to keep it sill. This helps a single operator to carry Alignment of the vehicle , as he no longer have to sit in the vehicle to press the pedal!! Click here to see our range and details.
Wheel Clamps & Pins:
Most Important Accessory of the Wheel Alignment Machines. Wheel Clamps are designed to hold the "Targets" on the wheel rims which measure the variations in the alignment of a vehicle with the help of camera attached to the body of the alignment machine. The Pins of the wheel clamps are their point of contact with the rims.
Increasing our range we have recently introduced 5 point clamps which hold the wheel from its tyre side walls rather than the rims.
Click here to see our range and details.
Turn Plates: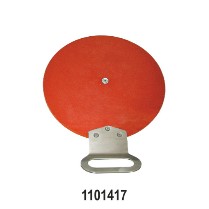 Another Most Important Accessory of Wheel Alignment Machines. They are used for easing & frictionless turning of the wheels (LEFT OR RIGHT) to measure the deviation in the degree of turning of the wheel. They provide a smoother surface and better turning readings than keeping the wheel on the ground (sometimes uneven).
Click here to see our range and details.
Steering Wheel Holders: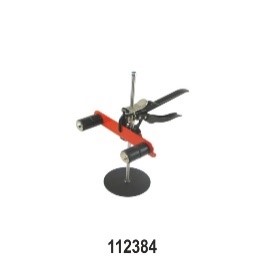 grip the steering wheel firmly in position when setting the toe angle.
Click here to see our range and details.
To order wheel Alignment accessories or to enquire about other SARV tools & Automotive Service Workshop Equipment from our complete range, write to us at info@garageequipments.com or visit our ONLINE STORE at www.garageequipments.com
For Exports write to us at info@sarveshwari.com or visit our website www.sarveshwari.com
For Exports write to us at info@sarveshwari.com or visit our website www.sarveshwari.com